Basic Parameters & Information
---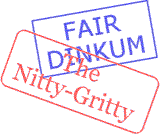 The following notes can be useful for both observers and theorists, and some of these data are not easily available elsewhere. Everyone is welcome to use them, but of course you should acknowledge this site and references mentioned here.
Pronunciation
aay'-tah _ kah-rye'-nee, Approximately rhymes with "ate a high knee".
(In lieu of a classical proper name like Sirius or Vega, some of us have fallen into the habit of saying just "Eta," even if the IAU complains. We wouldn't exercise such familiarity with, say, Eta Aquilae or Eta CMa, but this case is honestly special. Surely this Mad Emperor of the Visible Stars deserves a short familiar name!)
Summary of Basic Parameters
General References
Caution: The subject has more than its share of misunderstandings, and a lot of misleading or incorrect information has been published or appears on the internet. Even such a fundamental quantity as luminosity is a subtle and tricky problem. Aside from recent papers on specific sub-topics noted elsewhere in this site, for background information we currently recommend four general sources, and especially the many papers cited therein:
A very brief review which takes only a few minutes to read: K. Davidson, in Cosmic Explosions, AIP Conf. Proc. 522 (ed. S.S. Holt & W.W. Zhang, 2000), p. 421.
Essential pre-1997 references are noted in K. Davidson & R.M. Humphreys, Ann. Revs. Astron. Astrophys. 35, 1 (1997). Also contains explanations, comments, and a list of major unsolved problems.
Many novel developments appeared at a small but important meeting held after the 1997-98 spectroscopic event. The proceedings volume is Eta Carinae at the Millennium, ASP Conf. Ser. 179, ed. by J.A. Morse, R.M. Humphreys, & A. Damineli (1999).
The similar book from a later meeting, concentrating on spectroscopic studies, is Eta Carinae and Other Mysterious Stars: Hidden Opportunities of Emission-line Spectroscopy, ASP Conf. Ser. 242, ed. by T.R. Gull, S. Johansson, & K. Davidson (2001).
---
©©2003,2004 The University of Minnesota